For even the most culture-savvy expats, Dutch directness inside the workplace can serve as a bit of a shock. According to ASML design engineer Marco Allegri, who joined the Dutch work culture from Italy, the transition can be a little frustrating. But, he says, once you learn where it stems from, you'll learn to appreciate the typical Dutch communication style. Recently, he attended the training "How to be successful in the Dutch high tech work culture".
Joining the Dutch workforce can be fraught with challenges, especially when coming from another country. While some cultural norms are easy to notice, learn and understand, others can be a little shocking or even frustrating for those with green behind their ears. In the Dutch work culture, it's often that you need to look no further than communication. Not so much in terms of language-ability barriers, as the Dutch are extremely talented in a number of languages, but in their style of communication – where the "Dutch way" can feel a little, well, ouch.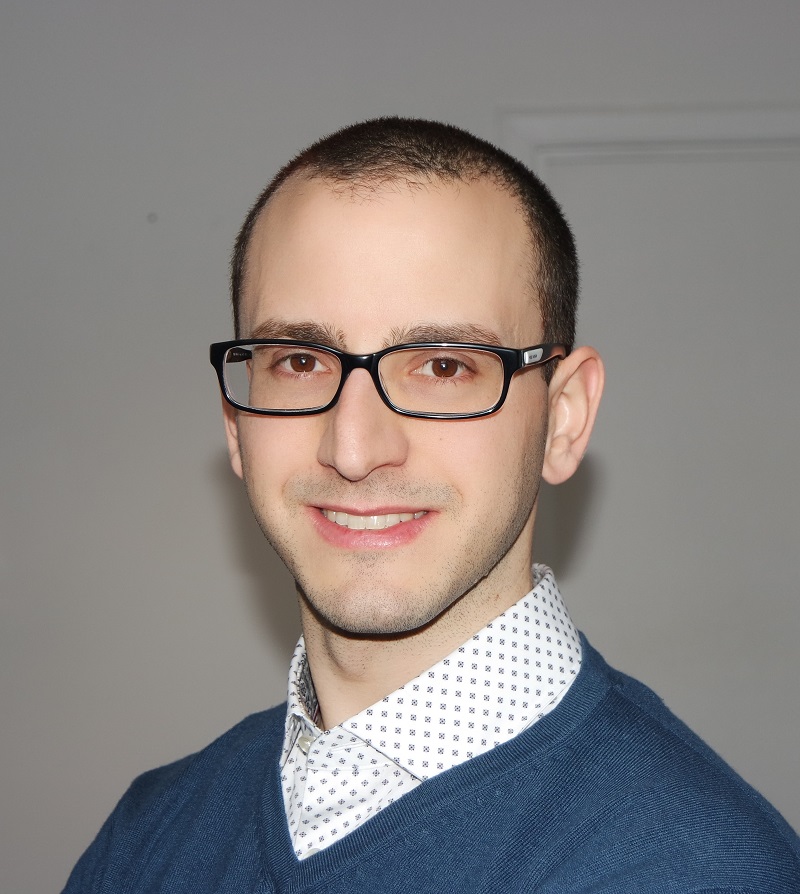 Marco Allegri.
"Working in the Netherlands has been a relatively smooth transition for me. ASML has gone out of its way to provide me and other expat employees with all the necessary help, resources and a number of on-boarding activities to feel part of the team from the very start," explains Marco Allegri, a mechanical design engineer who joined the Dutch semiconductor equipment giant after moving to Belgium from Italy. But, despite his positive start with the company, even he has to admit: there are certainly some cultural differences. "Compared to my previous job in Italy, I've noticed that the Dutch workplace has a very no-nonsense approach to work, with extreme attention to process, procedures and details, which was all a little new to me. I've also found that this down-to-business approach you find in the Netherlands can often result in communication or feedback that's both instant and rather harsh."
Can you recall a specific moment when you experienced this?
"Oh yes, definitely. It was the first time I received direct feedback from my previous team leader. We were in a meeting having a discussion, when suddenly he cut me off, almost mid-sentence, in complete opposition to what I was just saying. He totally disagreed," recalls Allegri. "Let's just say, this wasn't something I was used to, and I didn't dare to try to respond or argue. What would I even say?"
'Even if your opinion contradicts your boss or management, they want you to speak up'.'
In Italy, according to Allegri, 90 percent of the time, people probably wouldn't speak up in direct opposition. And, if they did, it would have been full of niceties and politeness. "You'd take small steps and ask if you could add something, or mention that you had another perspective to offer, but never would you do it in such an immediate and direct manner," expresses Allegri. "In Dutch culture, on the other hand, this is an expectation. Even if your opinion contradicts your boss or management, they want you to speak up – you just need to be sure you have supporting facts and evidence. That's what drives people here. In Italy, it's very hierarchical. Even if the boss is wrong, he's right – because he says he's right and he's the boss. There's not really room for discussion and it would never be so direct."
Giving feedback
This experience served as a real eye-opener for Allegri. As he continued to grow within his role and the company, he saw this sort of communication style being used by nearly all his colleagues, especially those that were Dutch. "At first, you know, it's really a bit of a shock. But that's how it's done here, and I've really come to enjoy it. It's this style of direct communication that gives me a clear understanding of where things stand, what has to be done and how to achieve it," remarks Allegri. "It's never personal, it's always facts first. When you have data to back up your opinion, you can be sure that the people here are open and will actually hear what you have to say. That's kind of a new idea for me."
However, for Allegri, there was still a real challenge to this sort of communication. In his experience and with his cultural background, giving this type of feedback was no simple task. That's when he registered with High Tech Institute for the training: "How to be successful in the Dutch high-tech work culture". "This training provided us with a really good theoretical overview on why the Dutch communicate in this manner. By far the most impactful information I received though, was in learning to provide this sort of direct feedback as well as how to deal with the vast number of stakeholders in meetings and in our day-to-day work," highlights Allegri.
'The techniques for dealing with disagreements between or influencing stakeholders were enlightening.'
"The most helpful aspect of the training was learning how to structure my feedback, being sure to kick the ball, not the man – so to speak. Also, the techniques for dealing with disagreements between or influencing stakeholders and creating buy-in from a position without power. This was really enlightening and again put a real emphasis on using facts, data and figures to support ideas – that's central to Dutch-style communicating. I especially found the exercises and scenarios that put the theory into practice to be useful. I wish we could have done even more because that's something I'm still implementing in my work today."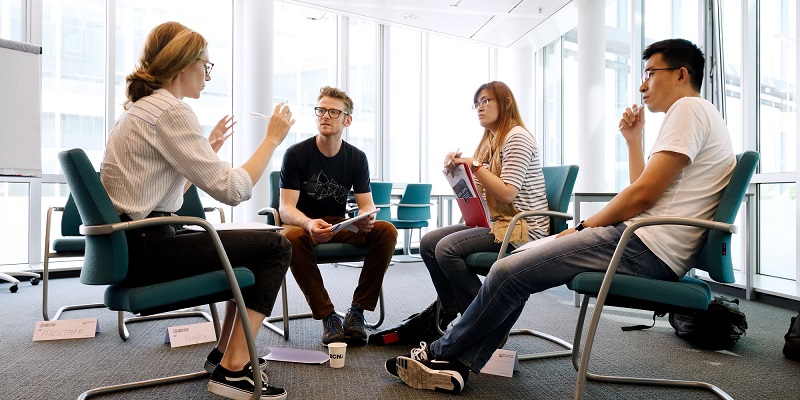 During the training participants work in small groups to practice the theory.
What advice would you give to other expats that are looking to work in the Netherlands?
"Sometimes, the Dutch struggle to put themselves in your shoes. You have to remember that they've grown up being integrated into the 'Dutch way,' which I've come to really appreciate and even favor. But sometimes, they lack perspective from the other side," illustrates Allegri. "So, my advice to other expats coming to work in the Dutch high-tech is rather simple. Prepare to be frustrated. Prepare yourself for tones that will seem harsh and procedures that will seem endless. But also try to remember, it gets much better. That's just the way things are done here, and they have a very strong track record."
This article is written by Collin Arocho, tech editor of Bits&Chips.
Recommendation by former participants
By the end of the training participants are asked to fill out an evaluation form. To the question: 'Would you recommend this training to others?' they responded with a 9.1 out of 10.
High Tech Institute organizes the 1-day bootcamp training "How to be successful in the Dutch high tech work culture" throughout the year.