Ger Schoeber, trainer of e.g. System architect(ing) and program manager of High Tech Institute's software & systems trainings, is announced as "Teacher of the Year". The training scored high praise and an overall rating of 9.2, as Schoeber notched a 9.8 for him as lecturer.
In October 2020, Ger Schoeber was asked to come to IMEC in Eindhoven to deliver two catch-up lessons of the popular 5-days "System architect(ing)" training to a group of 8 employees. When asked if the course was recommended for others, participants responded with an emphatic 9.2 points out of a possible 10, and handed the lecturer a score of 9.8. Respondents also offered several praising comments. "I really appreciate the experience and examples brought in by the trainer," one of the trainees commented. Another pointed out that there was a good balance between theory and practice, with lots of interaction. Other positive comments: "The course brings all the bits and pieces in daily work together. More structure can now be applied in my activities" and "Good training, good reference material and good interaction between theory vs. practice."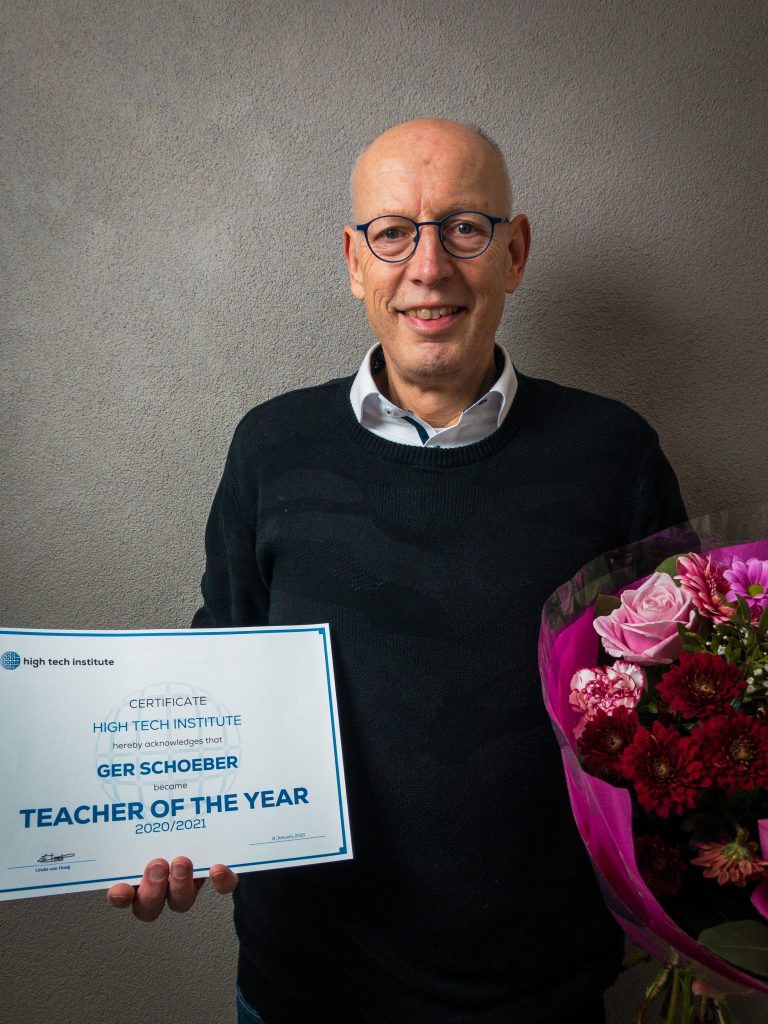 Since 2001, Ger Schoeber has been coaching and training system architects, for instance at Philips CTT. Schoeber considers system architecture to be a relatively new profession. Therefore, system architects often lack support, unlike engineers and project managers. "That's why I'm delighted to continue training system architects at High Tech Institute."
The selection of the "Teacher of the Year" award is based on all training evaluation forms acquired in that year.
High Tech Institute organizes the 'System architect(ing)' training throughout the year at multiple locations.