High Tech Institute is experiencing an increasing interest in its technical and leadership trainings.
In 2019 the organisation welcomed 44 percent more engineers, researchers, architects, developers, technical group leads and managers to its courses – see chart below. Total revenue increased 23 percent from 2018 to 2019.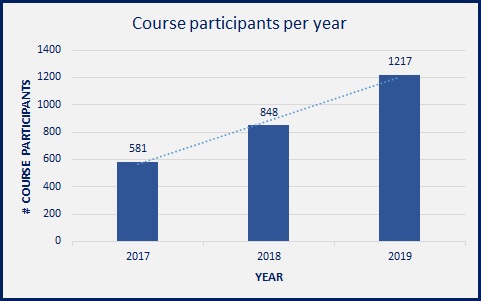 Both regular course editions (trainings with open enrollment) as well as the number of in-company trainings increased. Out of 33 in-company editions in total, 9 took place at locations across the Dutch borders.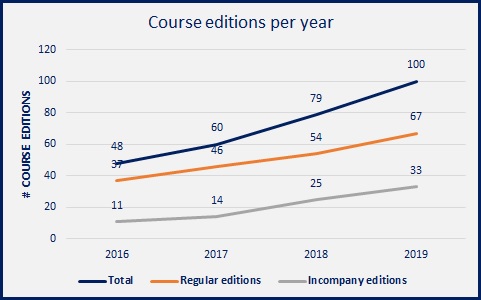 High Tech Institute is expecting a continued and increasing demand of its trainings in 2020. We look forward to keep facilitating the growth of both individuals and teams working professionally in technology organizations.