Eight years ago, DSPE started a certification program for training programs in the field of precision engineering. Three years ago, Nikola Vasiljevic was the first to meet the requirements of a bronze certificate. The mechatronics courses he took during his promotion had a great effect on his career.
In 2011, the Dutch Society for Precision Engineering (DSPE) took the initiative for a certification program for postgraduate education. The aim was to strengthen the offer by certifying training courses in precision engineering. The initiative arose when two years earlier, the Philips Centre for Technical Training was discontinued and the educational programs fragmented, partially disappearing. The Dutch high-tech sector could not afford such a loss, according to the industry organization.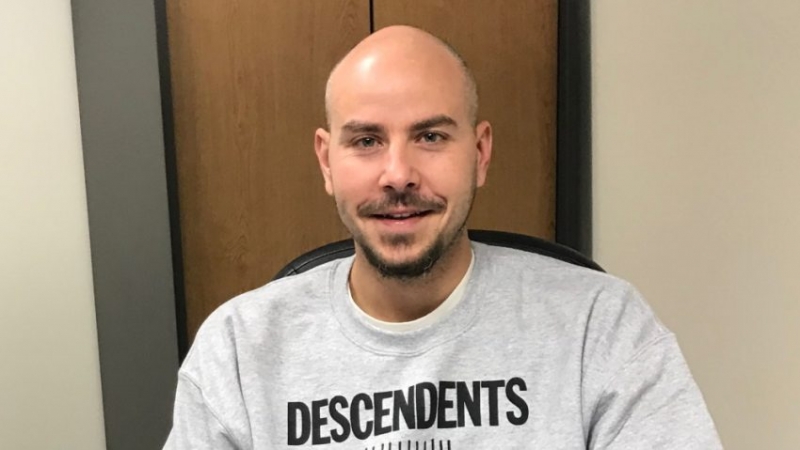 Nikola Vasiljevic did his PhD research at the Technical University of Denmark. He designed, developed and tested a mobile, long-distance infrastructure for atmospheric and wind energy research.
DSPE decided to map out the entire range and monitor its quality by setting up a certification program. Candidates can attend certified training courses, for which they earn points (approximately one point per course day). A total of 45 points would yield the title of Certified Precision Engineer (CPE). This was later split into a bronze certificate for 25 points, silver for 35 points and gold for all 45 points.
In 2016, Nikola Vasiljevic was the first to reach the bronze level. The Serbian researcher obtained a PhD at the Technical University of Denmark (DTU) in the Department of Wind Energy. He designed, developed and tested a mobile, long-distance infrastructure for atmospheric and wind-energy research. His system, known as the Wind scanner, is based on multiple scanning wind lidars used to map the wind flow.
Vasiljevic's background lies in electrical engineering and computer science. For his PhD project he was looking for a good course that would provide fundamental and practical knowledge about motion control tuning. He felt he lacked knowledge about a number of the practical aspects of his work. By chance, he got to know the mechatronics courses of High Tech Institute.
Travelling to Eindhoven was a long shot
High Tech Institute offers the vast majority of CPE-certified courses. Vasiljevic's main reason for joining his first course was the way the subject was presented. "For opto mechatronics, there is a lot of literature available, but it is difficult to use it in practice," he says. "Most of the courses I have taken now have focused on the practical aspects of designing complex opto mechatronics devices. That's how I always learn, ie by building things and understanding them in practice. For more detailed knowledge I read books and professional literature."
Because he knew the position of the Eindhoven region in the high-tech industry, Vasiljevic took the gamble and enrolled for the first course at High Tech Institute. "Opto mechatronics in Eindhoven is top notch compared to the rest of the world. Many of my electrical engineering friends from the University of Belgrade came to Eindhoven to obtain a PhD or to work at Philips," explains Vasiljevic. He thinks the high-tech industry in Eindhoven is very healthy. "You don't often see such a degree of exchange between different companies. People regularly move between companies within the region, thus contributing to the exchange of knowledge. Despite the competition, there is also a certain degree of openness."
Balanced
Motion control tuning, the first course Vasiljevic took, was a great experience. "I was amazed at the knowledge I gained in those six days. The course was a balanced mix of theoretical and practical aspects of motion control tuning. That is what led me to go further and look at other courses, such as Advanced motion control tuning," he describes.
After that first course, Vasiljevic followed a number of additional mechatronics courses. "There were other mechatronics courses that appealed to me, such as Experimental techniques in motion control tuning and Metrology and calibration of mechatronic systems. My background is in measurement techniques, the development of wind sensors and metrology, so almost the entire curriculum applied to my subject," Vasiljevic highlights.
At his own university in Denmark, Vasiljevic would probably have had to take a full semester course to acquire the necessary knowledge. Moreover, he feels that the practical aspects cannot be taught by ordinary academic professors. "The teachers at High Tech Institute have years of experience in the industry. They have built up practical knowledge, supported by theory." DTU required Vasiljevic to earn points for the European Credit Transfer System (ECTS). "I could use the CPE courses for that."
The next course Vasiljevic took was the Opto-Mechatronics Summer School. He had just received a grant from the Marie Curie scholarship which offered sufficient funding for five additional courses, covering nearly all the remaining subjects of opto mechatronics, with the exception of software development.
Knowledge and networking
After his promotion, Vasiljevic hoped to create a second generation of the long-distance Wind scanner system. Unfortunately, that did not happen. Nevertheless, the courses have yielded him a lot. Especially in the networking part of the courses. "I became friends with Adrian Rankers and Pieter Nuij, both teachers at High Tech Institute. We keep in touch on a regular basis."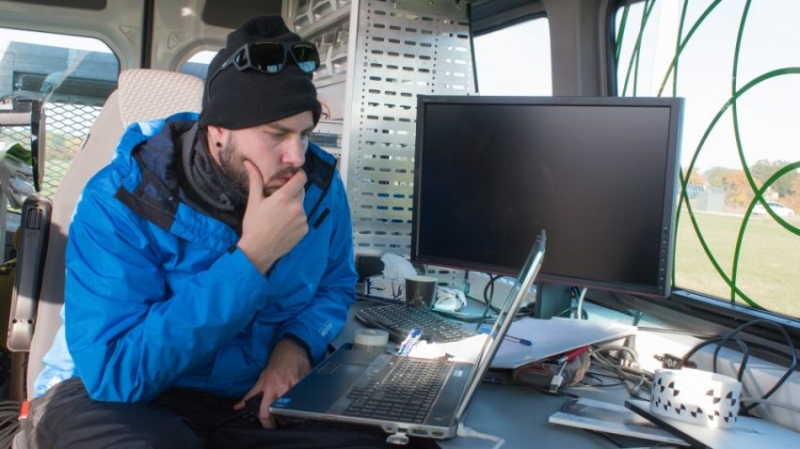 Vasiljevic about his first training at High Tech Institute: "I was amazed at the knowledge I gained in those six days."
In total, the investment was comparable to what you would need for an MBA degree. "It's a fine testament to your abilities." That being said, Vasiljevic thinks he has not yet managed to make full use of the knowledge he has gained because he has not created the second generation of his tool. "Still, I've improved the device with all the knowledge I've gained."
After his promotion Vasiljevic considered looking for a job in Eindhoven, but in the end, he didn't find a good match. "HR departments like to have standardized people who come to work in their company. Because I do things differently, from software development and optics to control and data science, far beyond the role of a narrow specialist or a system architect, it is difficult to label me and place me in pre-defined business templates," illustrates Vasilijevic.
'That's why I think researchers today are more capable and better able to adapt than preformed R&D engineers, who are favored by HR managers.'
Currently, Vasiljevic is still working in the research world. "Being part of a research environment, especially in the field of technology and engineering, requires that you constantly build up new skills and knowledge because it is the only way to survive in a landscape where funding is scarce," depicts Vasiljevic. "That's why I think researchers today are more capable and better able to adapt than preformed R&D engineers, who are favored by HR managers."
European expansion
Vasiljevic finds it difficult to identify a single aspect of CPE certification that is most valuable to him. "I'd say, it's a mix of everything. Practical knowledge, which is a good basis for continuing to learn. Working in groups of up to twenty people and getting to know the teacher. Networking between colleagues."
He is convinced that the ECTS credits he received from his CPE training have influenced his career in an extremely positive way. "I'm about to become a senior researcher. Also, in the Wind Energy department, I am considered an optomechatronic and the go-to person for problems with movement systems."
Looking ahead, Vasiljevic wants to use his experience in opto mechatronics in such a way that one day he will take on a role as system architect and designer of new and exciting opto mechatronics. My main concern is that if I don't use the knowledge I have gained, it will eventually evaporate," he expresses. "Maybe one day I will work in Eindhoven, in the heart of the high-tech industry."
The CPE certification program is currently being extended to the European level. Together with Euspen, the European equivalent of DSPE, some courses from other European countries are now also certified.
This article is written by Jessica Vermeer, tech editor of High-Tech Systems.
Want to become a Certified Precision Engineer yourself? We offer more than 20 ECP2 courses.