In September 2022, High Tech Institute organized the System architect(ing) training for the first time in Leuven with open enrollment format. The group of fifteen participants came from seven different companies located in Belgium, Sweden, Germany and the Netherlands. The training scored 8.7 out of 10 when asked for recommendation to others.
Luud Engels, who got a 8.9 for his contribution as trainer, enjoyed the week with an enthusiastic and engaged group of participants. Some of the participants' comments: 'Excellent training', 'Thanks for the engaging training', 'Very interesting and education course', 'I really liked it, it expanded my toolbox.'
The System architect(ing) training is designed to give system architects a clear view of their role and responsibilities in a multi-disciplinary technical development environment. Participants receive instruments (like CAFCR) to tackle architectural issues, for example how to balance the many, often conflicting requirements, and how to set up a roadmap and the basics for creating a business case.
The course gives a complete overview of the broad playing field and a variety of viewpoints that a system architect needs to manage. The training will be organized again in Leuven in May 2023.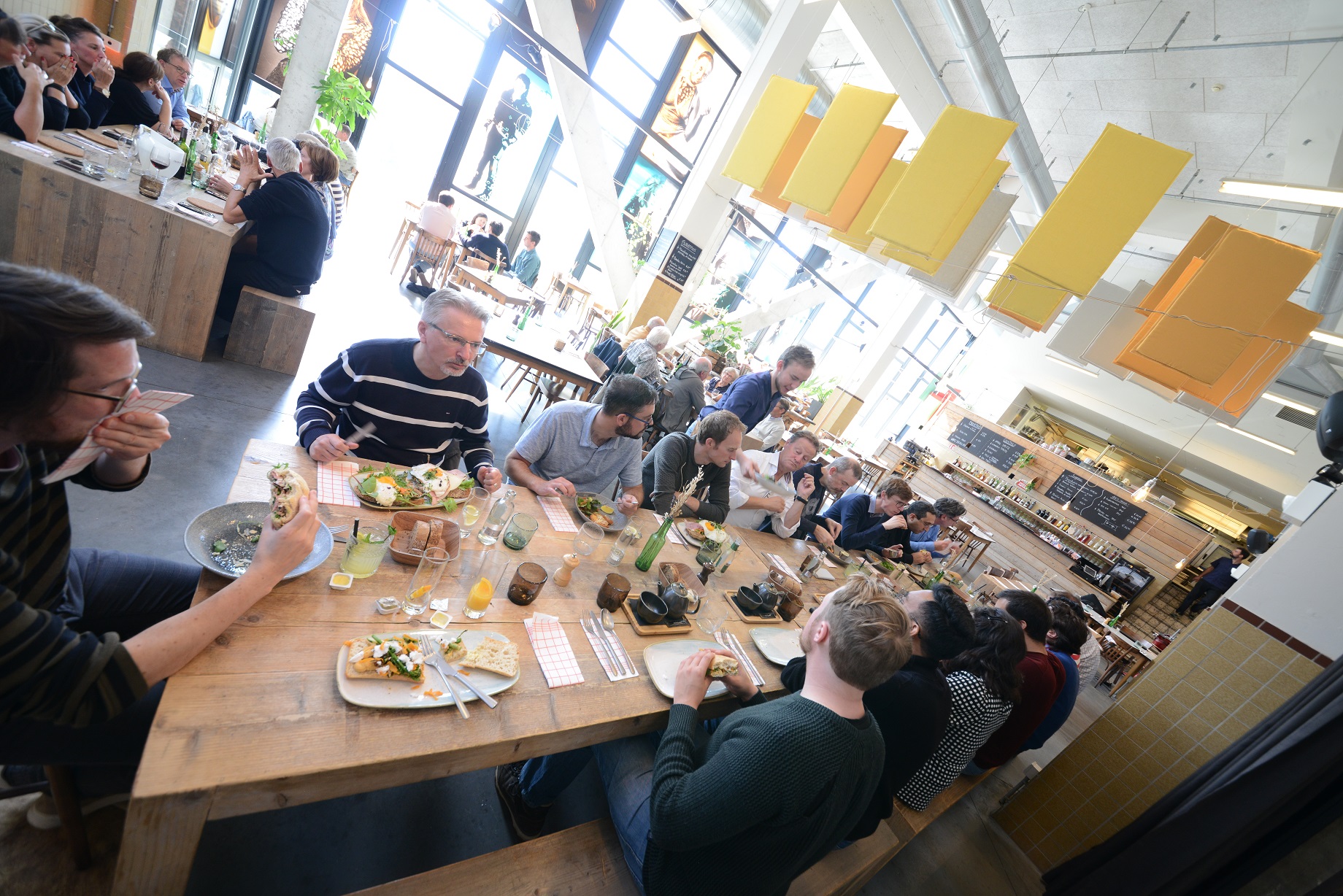 Participants having lunch at De Hoorn in Leuven, a welcome change during the intensive training.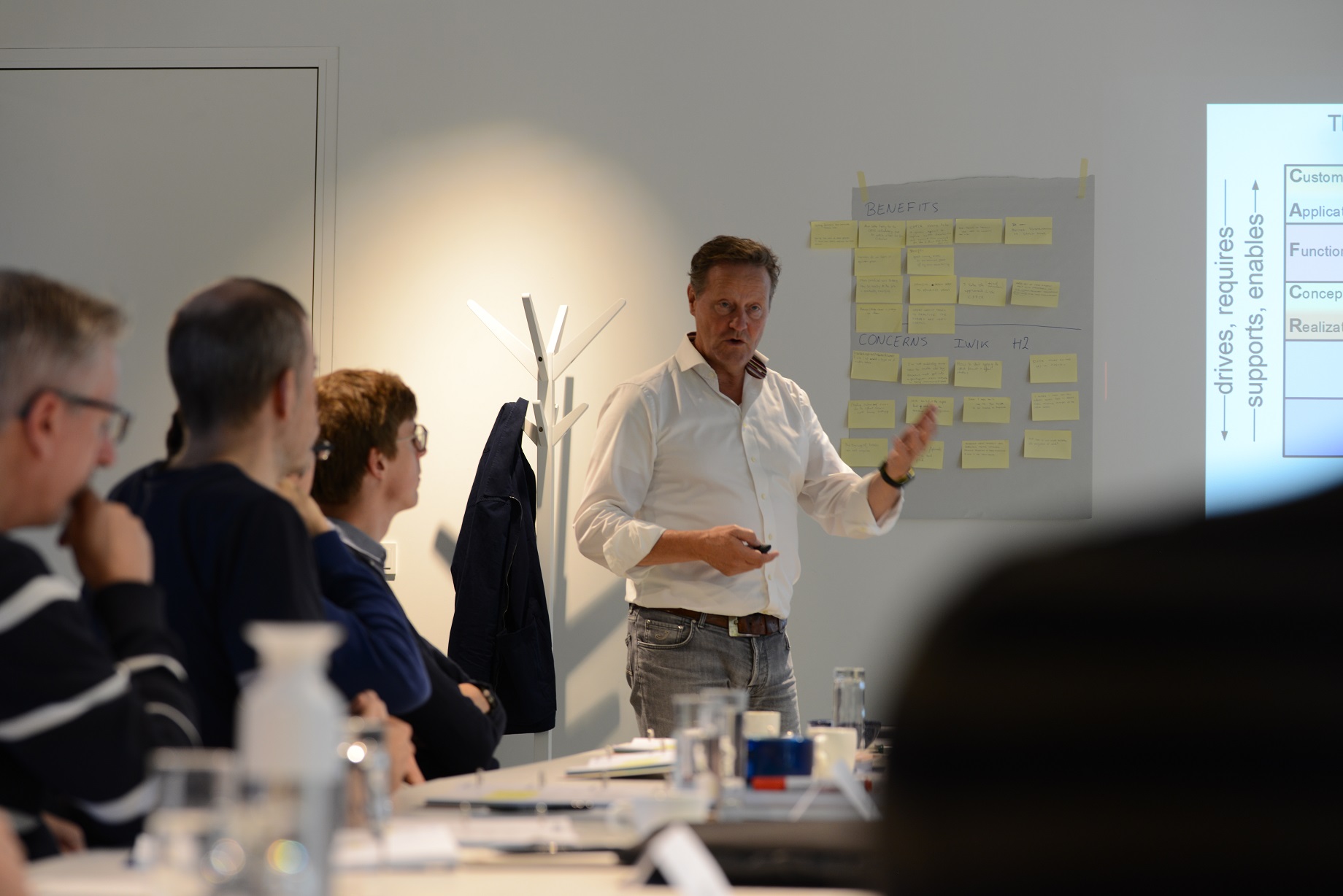 Trainer Luud Engels in the middle of his presentation.