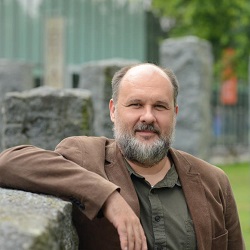 Managing director, CTO Cydrill
Engineer of Informatics, Budapest University of Technology and Economics
R&D director of SEARCH-LAB Security Evaluation Analysis and Research Laboratory
Lecturer at the Budapest University of Technology and Economics (BUTE)
Certified Information Systems Auditor (CISA)
Ernő has been working in the area of security for nearly fifteen years. He has been involved in a number of R&D projects in different areas of security, and has numerous scientific publications in different topics of both physical and logical security. Some of his areas of interest include secure coding, software technologies, convergence of logical and physical security, data hiding, technological aspects of digital rights, remote biometrics and also video content analysis. He has several innovations in the area of ear-based human identification, integration of fingerprint biometrics with cryptosystems, computer vision and software watermarking.
Ernő has actively taken part in the elaboration of all course materials, and currently he manages all training activities of Cydrill. He is a highly qualified trainer with several years of experience; he has already held numerous secure coding courses for leading software development companies all over North America, Europe, Africa and Asia.
Do not confuse being able to hack with knowing the art of writing secure code