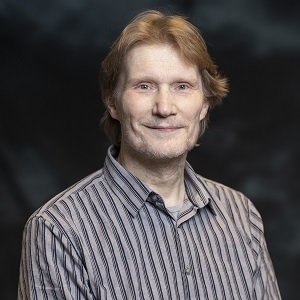 Stefan Bäumer (1963) studied physics in Bonn, Washington State University, where he received a Master's degree. He also studied at the TU Berlin. After his PhD Stefan joined Philips in Eindhoven as an optical designer. At Philips he worked in various departments ranging from Philips High Tech Plastic and Applied technologies to Lighting. In these different positions Stefan always worked as an optical designer, having a thorough understanding of optical manufacturing and optical metrology. In the fall of 2012 he joined the Optics group of TNO as a senior optical designer.
Stefan teaches Modern optics for optical designers (CMOP) since 2001, first at Philips' CTT and now at High Tech Institute. This course hasbecome one of the most comprehensive optical courses in Western Europe. It starts with the necessary theoretical basics, concentrates on practical optical system design and ends with a broad overview of optical applications.
Stefan really likes teaching. "It keeps my focus sharp, because by preparing each course and answering questions of participants I'm still discovering new things. It's also interesting to share my knowledge and meet new people."
He feels it's essential that trainees acquire a broad view on optics. "That is why we have many sessions during this course. Trainees gain insight in all aspects of optics, on a high level. It's hard but worthwhile, former participants say."
Stefan is also active at the Summer school, teaching Opto-mechatronics. This new training has been set-up by the DSPE (Dutch Society for Precision Engineering) in cooperation with leading companies and leading professionals. In addition, he teaches the course Metrology and calibration of precision modules/systems at the Mechatronics Academy.
Besides teaching Stefan serves the optics community as board member of the German Society of Applied Optics (DGaO) and as member of the Industrial Advisory Board of the European Optical Society (EOS).