Settels Savenije & Friedrich
Intro
How to become a high performing team?

Most teams work together in a nice and friendly way, but often there's a lot of stuff under the waterline which remains unspoken. This hampers the team or individual to grow and can lead to irritation and unnecessary escalations. An open feedback culture will enable your team to become high performing.

How nice would it be when we feel comfortable to give and receive feedback? If we could receive feedback as a present instead of feeling attacked? How pleasant would it be to help each other to grow together?

In the training "How to create a feedback culture" you will learn why it's important to know how to give and receive constructive and respectful feedback and also you will practice it together.

The training will also touch the cultural and personality (a personality test is part of the training) differences which you can consider when practicing feedback. During the trainings day you will put the learned feedback skills into action for effective decision making within your team.

As a team, you will create a save and learning environment.
If on-site training is not permitted, we will transition to an online (virtual) format. If this transition is necessary, we will contact you in advance for your approval.
Check out this video in which the online approach is being explained.
Objective
Creating a feedback culture where everybody in the team is enabled to give and receive effective and respectful feedback.
Partner: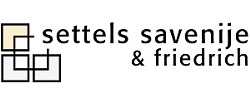 Certification
Participants will receive a High Tech Institute course certificate for attending this training.
* Prices are subject to change. Price correction will be applied at the end of the year.