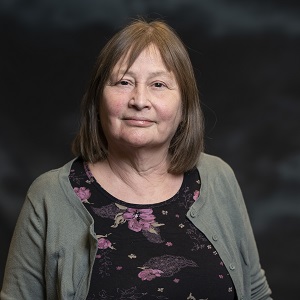 Education
Mrs. Ir. Wendy Luiten graduated in 1984 as a MSc in Mechanical Engineering from Twente Technical University, the Netherlands.
Experience
She joined the Philips staff in 1985 as a mechanical and thermal specialist, focusing on mechanics and heat and mass transfer in ICs, electronic products and production processes. In 1995 she transferred to Philips Consumer electronics and has been busy in electronics cooling ever since. She was an Electronics Cooling Specialist at Philips Research Eindhoven, the Netherlands until 2016 and now is principal of Wendy Luiten Consultancy.
She has published numerous papers in the field of electronics cooling and thermo-mechanics. She is also a long term member of the Semi-Therm program committee and a board memeber of Therminic and was co-organiser and program chair for Therminic 2017. In 2000 she started lecturing on thermal management of consumer products to various development labs of Philips Consumer Lifestyle in Europe, the Far East and the US. She teamed up with ir. Clemens Lasance for the workshop Thermal design and cooling of electronics in 2006.
Honours
Mrs. Ir. Wendy Luiten has received the 2002 Semi-Therm 'Best Paper Award' for the paper 'Cooling of a 32 inch Plasma display monitor'.
In March 2014 she received the Harvey Rosten award for her paper "Solder joint Lifetime of Rapid Cycled LED Components", which was presented at THERMINIC in Berlin in September 2013.
In 2015 she was awarded a Philips Research Outstanding Achievement Award.
In 2015 she became a lead trainer in DfSS Green Belt and Black Belt, and since she is a certified Master Black Belt.
Interviews & articles
Thermal architecture design for electronic products is very similar to solving a high-level puzzle
High Tech Institute introduces you to the first online participant for Cooling of Electronics: cat Okkie
Temperature uptake after two days Cooling of Electronics