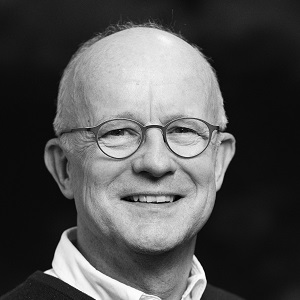 As a teenager he already gave tutoring lessons and was even a tennis teacher for a while: Adrian Rankers has always had a thing for education. It therefore felt like a logical step for him to put his energy into developing mechatronics education for Philips' own employees during his career at Philips – where he started at Center For Manufacturing Technology (CFT) after completing his mechanical engineering studies. For years he was involved in the resulting training courses, in addition to his regular work as a mechatronic developer, consultant and later as a group leader.
Adrian is passionate and can tell with enthusiasm about his field, mechatronics. He loves variety in the subjects he encounters and in which he has to immerse himself again and again. He also likes the fact that projects in mechatronics take place at the interface between different disciplines, which means that you always have to work together with people from all kinds of disciplines.
After a career of 25 years at Philips, Adrian focuses since 2010 on his passion for mechatronics and teaching within Mechatronics Academy, an organization he founded together with Jan van Eijk and Maarten Steinbuch. Within this organisation, he can fully focus on the transfer of knowledge in the field of mechatronics. He is programme leader for all mechatronics training courses organised by Mechatronics Academy in collaboration with High Tech Institute. Adrian also takes care of a large number of modules within his portfolio.
Adrian's credo is an old Confucian saying: 'I hear and I forget, I see and I remember, I do and I understand'. That's why Adrian has his students carry out many practical assignments in his training courses, often in small teams. Only in this way, is his experience, people can master the knowledge and also learn to work together with people from different disciplines. A skill that is absolutely essential when working in multidisciplinary development teams.
Baptism by Fire for online Dynamics and Modeling