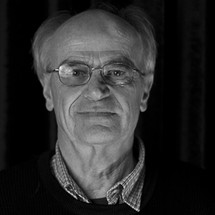 Ton van der Weiden (1945) graduated cum laude as a mechanical engineer in 1973. He specialized in measurement and control technology. Thanks to the Niels Stensen Foundation he then had the opportunity to study multivariable control techniques in Manchester (UK) with professor Rosenbrock. Ten years later, Ton acquired his PhD in technical sciences at the Technical University of Delft. From 1975 until 2010 he worked at the same university. Ton is a member of The Institute of Electrical and Electronics Engineers (IEEE). He published various articles, for example on the use of structural properties in linear multivariable control system design, inner-loop design, analysis for hydraulic actuators, dynamic modeling, robust regulation and on multiple level control.
Ton teaches Motion control tuning and Advanced motion control at The High Tech Institute (HTI). 'I like giving classes because it keeps me in touch with the current generation of engineers. I enjoy the transfer of knowledge between all the participants during a course. There are so many interesting people to meet and things to learn. Not only for trainees, but also for me personally.'
Since 1976, Ton is involved in the organisation of courses for engineers working in industry with professor Okko Bosgra and later also with professor Maarten Steinbuch. 'Okko wanted to learn new techniques and spread this knowledge through seminars for PhD-students. Prominent guest speakers from abroad participated, so everyone could get the latest information on new developments. Some teachers were also working in the industry, thus giving participants a chance to experience how new techniques can be used in practice. Thirty years later, this is still the way we teach at High Tech Institute.'
Ton mentions that both trainings are meant for engineers involved in control of mechanical servo systems. 'They really learn how to tune controllers.'
Ton used to play tennis at his local sports club. 'But not very well', he admits cheerfully. He rather preferred to play a role in the organisation.